Marco Borsato 25 Years: More than just me
Marco Borsato 25 years: More than just me
The story of Marco Borsato is a rich and unique one. A story of a 23-year-old boy who by chance entered the Soundmix show and stood out so much that he eventually won it. This 6-part documentary series of which each episode lasts an hour has been nominated for the Gouden Televizier Ring. Soon this series will be released on DVD.
As a documentary filmmaker, one of my main goals was to show the inside of his career and, above all, to show that he is an ordinary man doing extraordinary things. A man who encounters all sorts of things that you and I also encounter. Desire, guilt, shame, loss, great happiness, betrayal, etc. If I had only highlighted the outside it would have become very lonely at the top and not really that interesting. I wanted the viewer to be able to relate to the megastar. Just as I wanted to be able to connect and empathize with what he experiences and does. Then you got me.
This documentary series is complete.
If you are interested in this documentary click below to get a bird's eye view of the documentary series.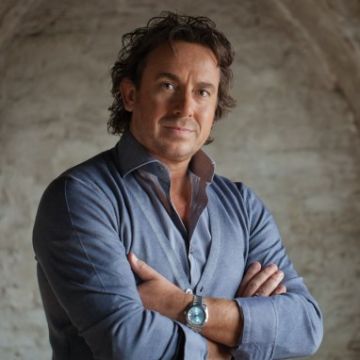 More about the documentary
To tell this story, over 90 people were talked to. People who each, in their own way, with their own task, have witnessed this remarkable career of ultimately the greatest artist of the Netherlands. Many people have played a role in this and in the end it has been a small group of people who have been part of this boy adventure for 25 years. For example, his guitarists Rob Winter or Giovanni Caminita. They, too, talk about what it has meant to them and what they have all experienced over the past 25 years.
The multiplicity of people with whom has been spoken provides a unique and special story. Experiences and anecdotes that have never been covered before. Stories behind big hits like Margherita, De Waarheid, De Speeltuin and Rood. This last song eventually caused a break in the collaboration between Han Kooreneef and John Ewbank. Of course, there is also never-before-seen backstage footage of intimate and vulnerable sing-in sessions. Footage that has never been brought out before. For example, of Margherita in 1995.
The brother of..
From his position, Armando Borsato, Marco's younger brother tells how Marco's career has progressed. Armando has been involved in Marco's career from the very first hour. According to themselves and to many others, these two brothers are of great importance to each other and one cannot do without the other. Never before has Armando allowed himself to be interviewed about his role as "the brother of," but for this long documentary, Armando was happy to cooperate. Armando is a master storyteller, but wouldn't trade places with his brother for gold: "I get nervous when 10 people look at me."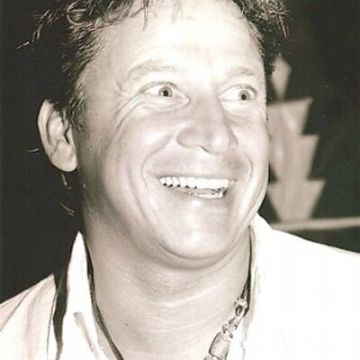 Songwriters and number one hits
And of course not to forget Marco's regular producer John Ewbank. John has been involved in Marco's career from the very first Italian album. John was backing vocal on this first album and had no idea then that he and Marco would eventually become responsible for many No. 1 hits. His testimony is also discussed in detail. But also the tension between the two of them.
Where does John get his inspiration and what does success mean to him? And how does it feel to deal with the pressure and expectation. From Marco and from the audience. As Trijntje Oosterhuis says; " Try for it yourself, my goodness...". 25 years of material has been collected and has produced unique footage ranging from the very first clip of Marco Borsato from 1990, to the very first writing sessions with Han Kooreneef, Leo Driessen and John Ewbank. Han and Leo are the writers of Marco's very first big No. 1 hit Dromen zijn Bedrog. A hit that eventually ends up in the Guinness Book of Records. Leo and Han also wrote the second No. 1 hit that immediately followed it - Waarom Nou Jij. They also tell how these songs came about and how this unexpected success was for them. But also led to great confusion. Who are these songwriters? What was their personal story that led to these songs?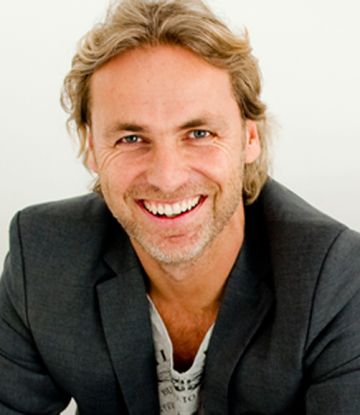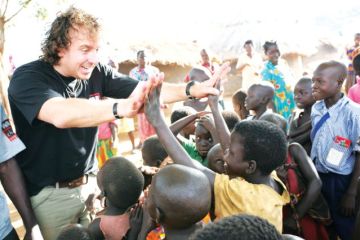 War Child
Also featured is his involvement with War Child. Marco's many travels that ultimately inspired another great adventure; the feature film Wit Licht (White Light). A film that was not given a chance by Dutch critics beforehand, but led to international success and a standing ovation at the Cannes Film Festival. An ovation during which Marco broke down emotionally.
Highs and lows
This story covers the coincidences and pivotal moments over the past 25 years. But also the courage and fear that came with them. It reveals what happens on tours and also what goes wrong? Sometimes very wrong. A revealing documentary that deals with the highs but also the lows. For the first time, all the witnesses tell openly what happened in the days during the bankruptcy. But also what it did to them personally. Marco openly shares what it was like for him when the company he had put all his time, his money, and his love into for 20 years finally went bankrupt. But the greatest loss is in the loss of friendships. The unconditionality they had expressed to each other. And that they would look out for each other.
There is never-before-seen painful behind-the-scenes footage of the press conference where Marco broke down. A press conference that took place in the pop temple Paradiso where once, the very first successful tour De Waarheid of Marco was launched. This very first theater tour from 1998 where all the theaters were sold out in no time and it was suggested to maybe close in Ahoy. At which Marco wondered if it wasn't too arrogant to want that too? In the end it became 10 times a sold out Ahoy.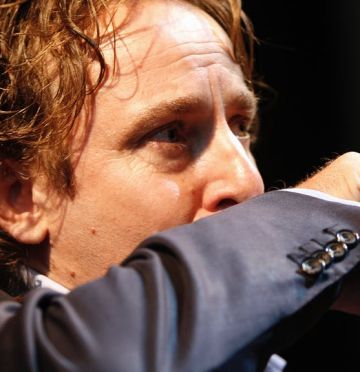 Dreams
In a 1995 interview, Marco cautiously expresses the ambition that in addition to the many performances in discotheques and small venues, he sometimes dreams of some bigger performances. Not knowing that he will eventually perform 15 times in front of 50,000 people in the Kuip stadium. And 10 nights in front of a sold-out Gelredome. At some gigs you can still sometimes see the confusion and disbelief on Marco's face. Who would have thought that back then?
Marco, of course, looks back on his career himself as well and tells that even then, 25 years ago, he added something extra with his bubble blower and samba balls to every gig he did. Because he felt that a performance should also be a piece of entertainment: "Eventually I refined that." This road between the bubble blower and Marco flying over the audience in Gelredome is a story that will touch and, above all, inspire everyone. A remarkable and intriguing story that does justice to the life story of Holland's great artist but will also do justice to many who have contributed to this career. As Marco Borsato himself says in this documentary, "Marco Borsato is much more than just me".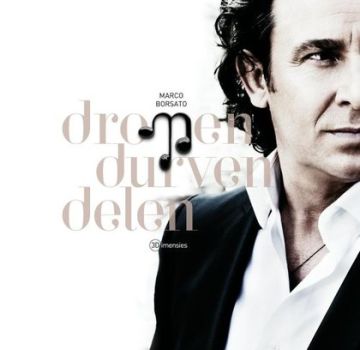 Produced By
Media Luna Tell A Story
Composition & Direction
Nathalie Toisuta
Production/Editor
Jasinka Rosenmöller
Robin Melsen
Camiel van den Boogaard
Martijn Horbach
Sonja Werners
Tina Willekes Scoon
Interviews
Nathalie Toisuta
Jasinka Rosenmoller
Simone van Heemskerk
Camera
Joost van Herwijnen
Rick Davids
Jeroen van de Berg
Vincent de Ruiter
Marco Hoogenboom
Geert Buitenhuis
Job Groenewege
Sound Design
Simone Galavazi
Frank de Meere
Boycke Bruinhard
Editor
Igor de Keijzer
Design
Tim Hoogeveen
With thanks to
Astrid Wisman
Intern
Melaku de Bruyn
Production period
juni 2006 – mei 2015
Commissioned by
Muscia E Bookings & RTL 4